Scheduling automated email reports through Google Analytics is a great way to easily access and monitor your latest website analytics. It's also really simple to set up. To get started, follow these simple steps.
1. Go to analytics.google.com, then sign in to your relevant Google account. Following that, select the website from which you wish to receive reports.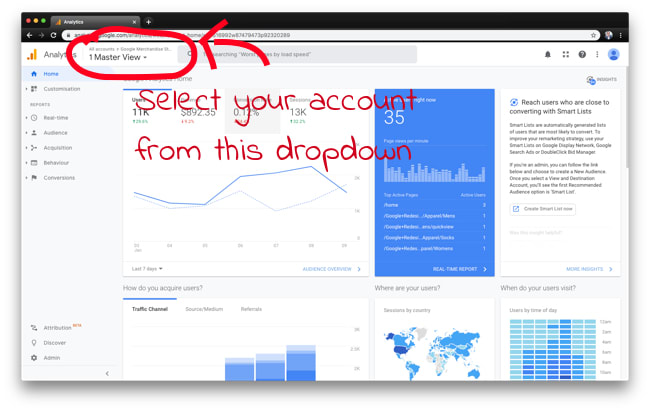 2. Once you navigate to the report for which you want to receive updates – eg. Audience Overview – click the "Share" button up the top right corner.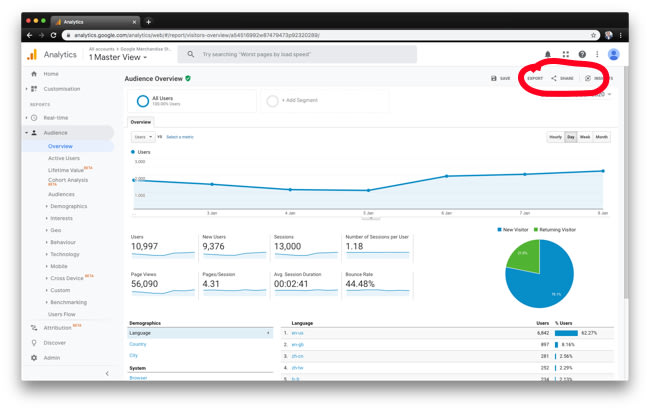 3. Then you need to fill all the fields in the "Email Report" popup. Enter your email address, select "Weekly" as the Frequency and select whether you'd like to receive the report as a PDF, Excel file or CSV file.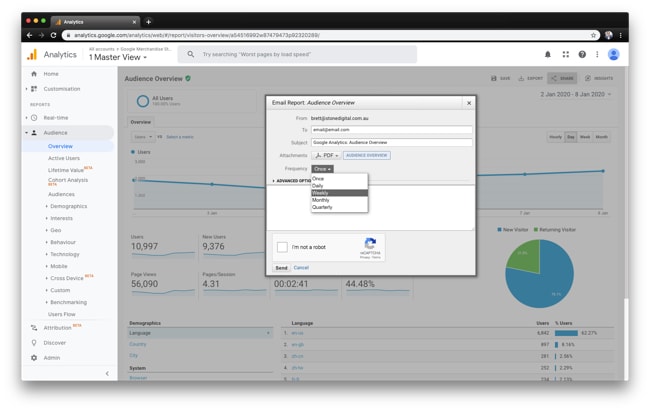 4. Finally, click the "Send" button and you're done! You'll now get nicely formatted reports sent straight to your inbox that you can easily review and share with others.