Google My Business is a great way to promote your business locally.
This guide shows you how to give an external party or a team member access to your Google My Business Account – so others can help you manage and maintain your My Business listing.
1. Navigate to business.google.com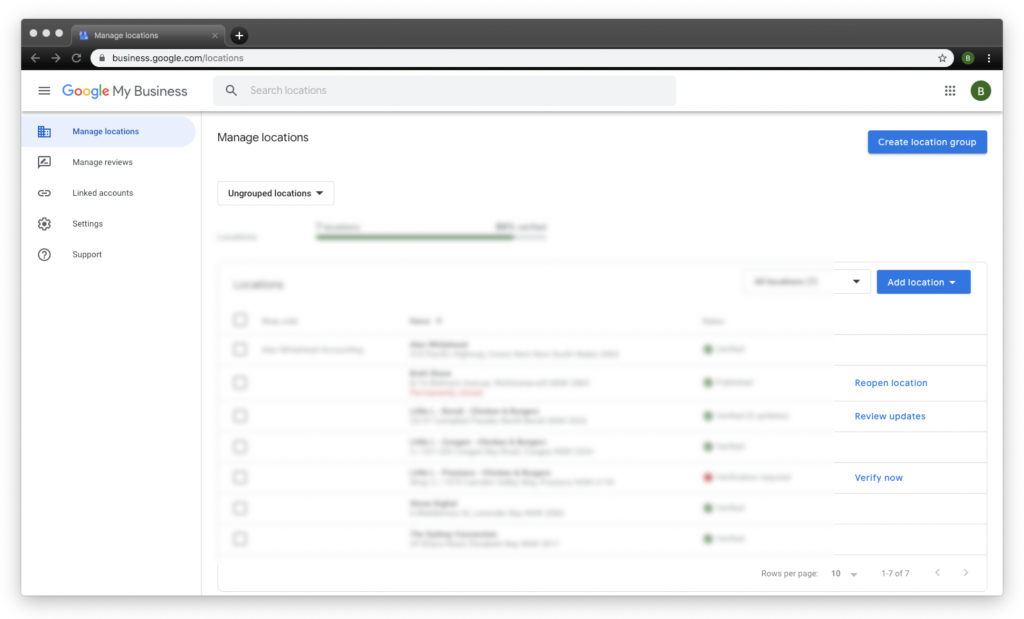 2. Select the relevant location. Example below.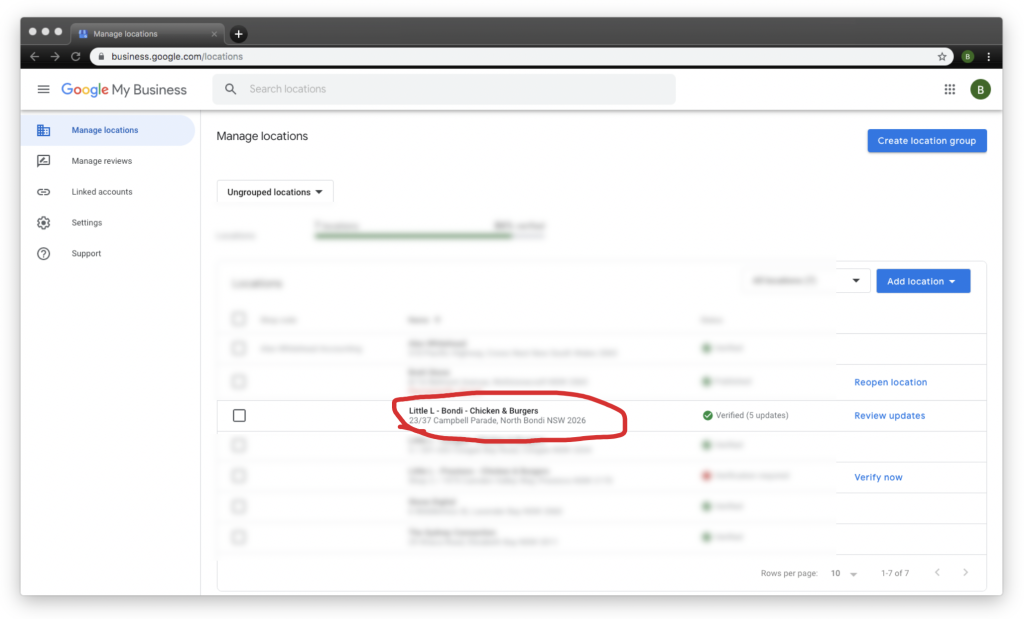 3. Click 'Users'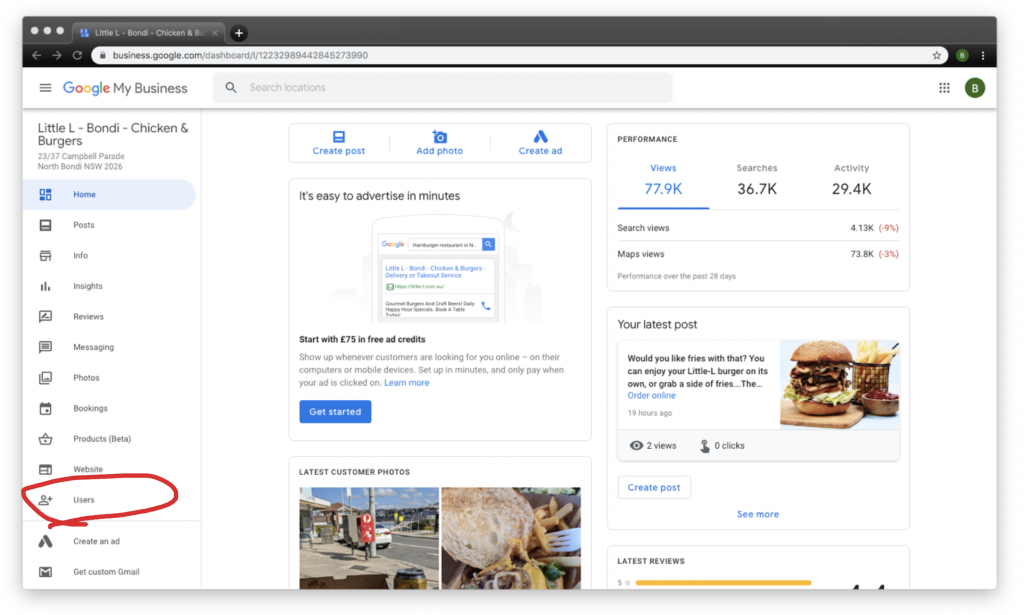 4. Click the icon in upper right corner…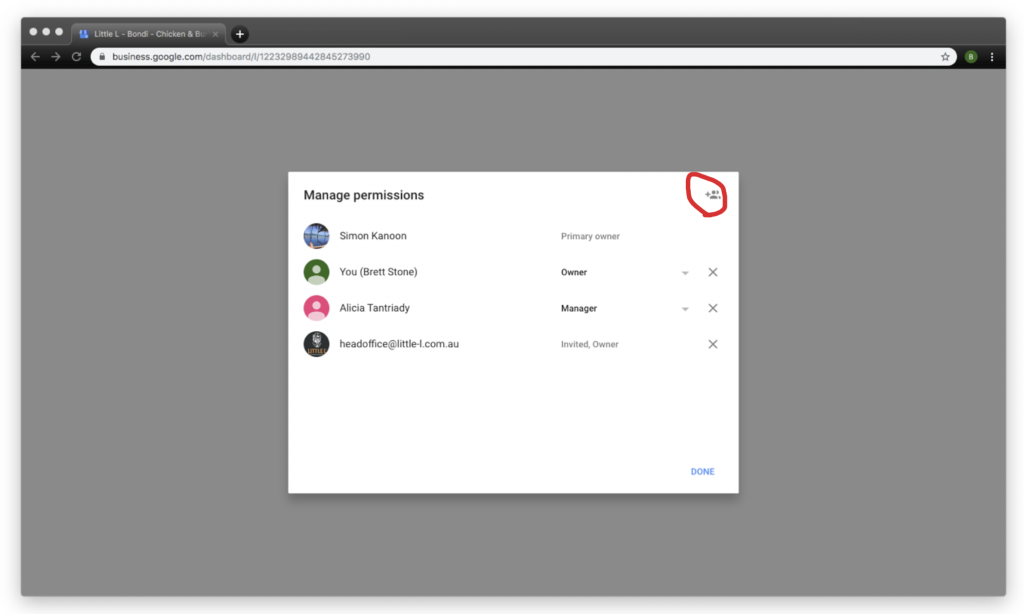 5. Then insert the relevant user's email.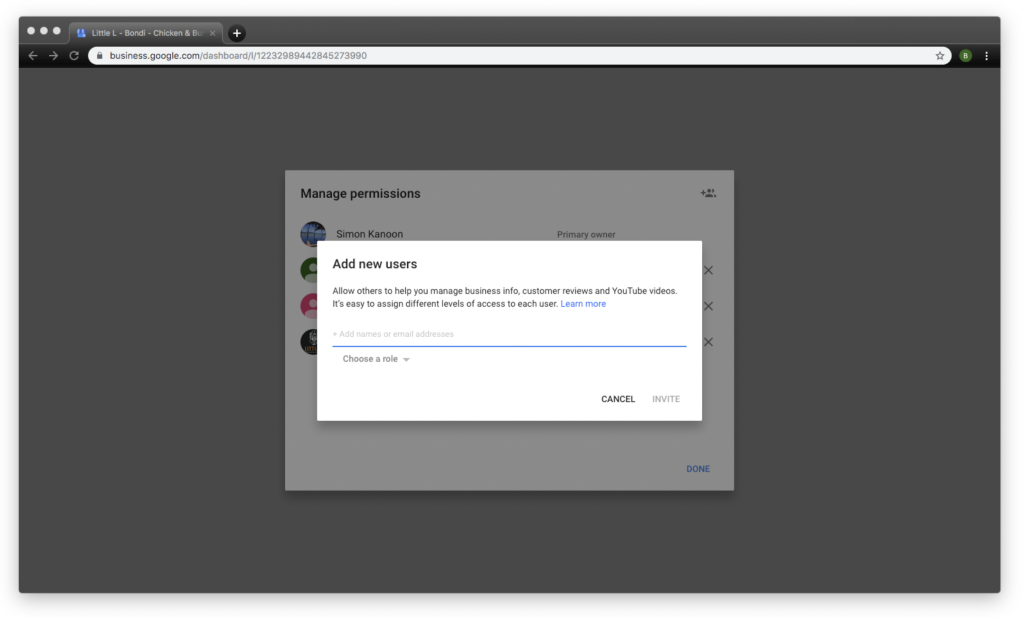 Action complete! You've now granted access to your Google My Business Account to an additional team member. 🙂