Website owners often need to add new users to their website – such as Web Developers and / or Writers.
These simple 5 steps will show you how to do it properly and securely by yourself.
Step 1
Go to your WordPress admin page and log in to your website. If you're not sure of your password, you can click "Lost Password" to reset it.
Step 2
Now that you're in the WordPress dashboard, hover over "Users" and click "Add New"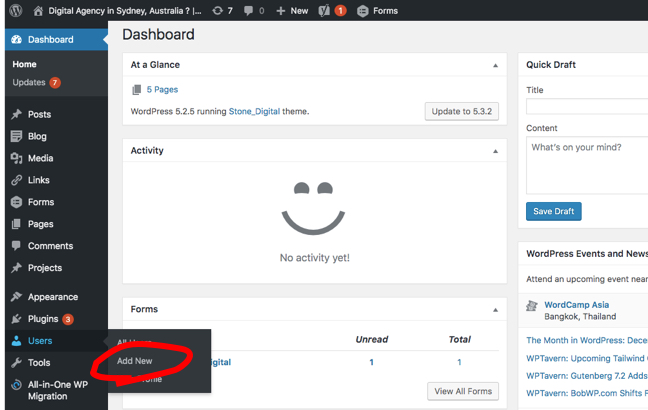 Step 3
Now you should be on the Add New User screen. Enter a username and email address for your new user. Other information such as First name, last name, and website are optional.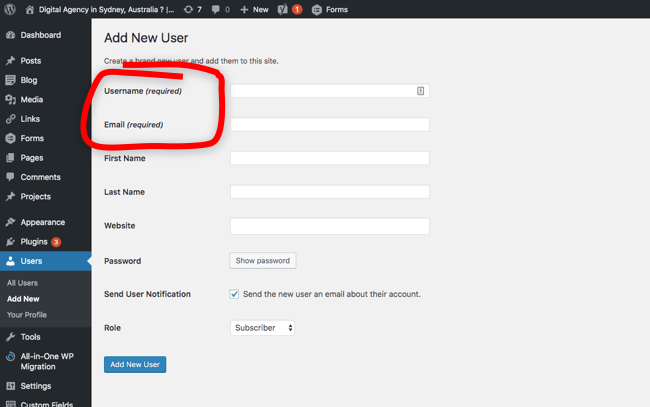 Step 4
Click the Send User Notification option. This will ensure the new user will receive an email with their login information. This is a much secure way than manually sending the username and password to your new user.
Also select an option for the new User's Role. More information on User roles can be found at the bottom of this page or in this WordPress support article.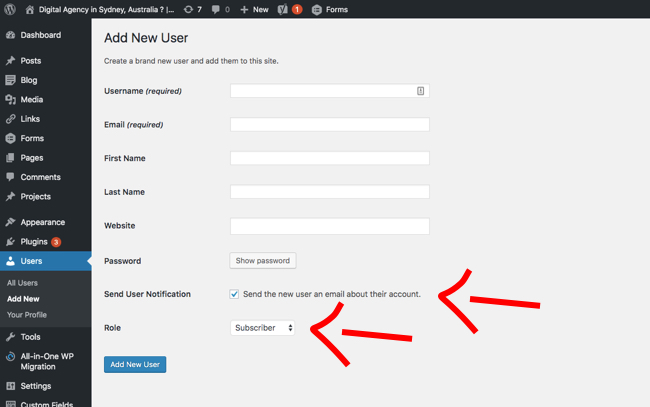 Step 5
Click Add New User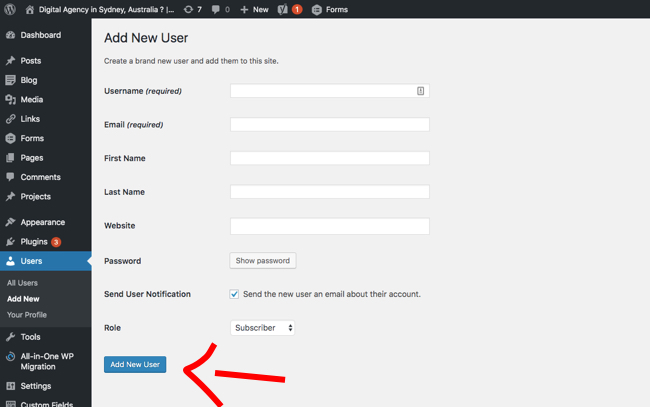 Done ! But to really know what you're doing throughout this process – it's important to understand the different roles that users can have on your WordPress website. With different roles come different levels of permissions.
Understanding WordPress User Roles
In this WordPress Support article, they do a pretty good job of defining the different roles. However, nonetheless, I've made a super short and sharp of summary of the roles below, to save you time.
Administrator: A User who has top level access to all the important administration features within the website.
Editor: A User who can publish and manage posts including the posts of other users.
Author: A User who can publish and manage their own posts.
Contributor: A User who can write and manage their own posts but cannot publish them.
Subscriber: A User who can only manage their profile.
Get in touch
Get in touch if you have any follow up questions or if there's any questions you have.
Stone Digital is a web development and digital strategy firm based in Sydney, Australia with a simple goal: to solve tech problems.
Click here to explore our service and see how we can help you achieve your goal.