GoDaddy is the world's largest web host and domain registrar.
If you're not familiar with web hosting or domain registrars, here's a quick Web Hosting and Domain Registration explainer.
GoDaddy also happens to spend a lot of money on advertising.
They've purchased Super Bowl Ads, sponsored NASCAR drivers and according to their Company Annual Report, they spent over $253 million on Marketing and Advertising in 2017.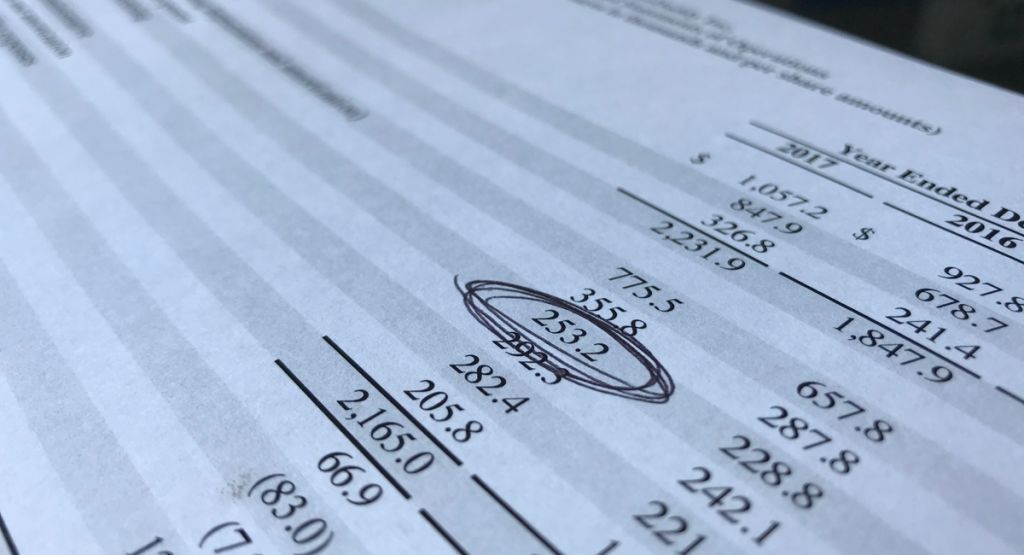 So when non-technical people want to build a website, often GoDaddy is the first name that comes to mind.
However, they're often not the best choice.
And I'm about to tell you why.
As a developer who has worked with a variety of different clients, I've seen time and time again the ways that GoDaddy fails to bring value to a business.
Plus, they're a pretty unethical company. But I'll get to that at the end.
So let's begin. Here are my 4 reasons why you should avoid GoDaddy… at all costs.
#1: GoDaddy is overpriced
GoDaddy lures customers in with prices that look low.
However, they often promote prices that only apply for the first year, then lock you in for more expensive renewal prices.
GoDaddy also charges for items that in the modern tech world, you don't need to pay for.
SSL Certificates. Simple Landing Page Customisations. WhoIS Privacy. All of these items you can get for free with a good provider like Namecheap or many other providers. However, GoDaddy charges for them.
Price Comparison: To test this point, I decided to compare the price difference for the following test domain: domain01923.com between Namecheap (my preferred domain registrar) and GoDaddy.
Here's what I found.
GoDaddy.com ($158.82/year)
$23.95/year for Domain Renewal
$14.99/year for WhoIs Privacy
$119.88/year ($9.99/month) for Website Builder Business vNext (very sneaky, hidden upsell)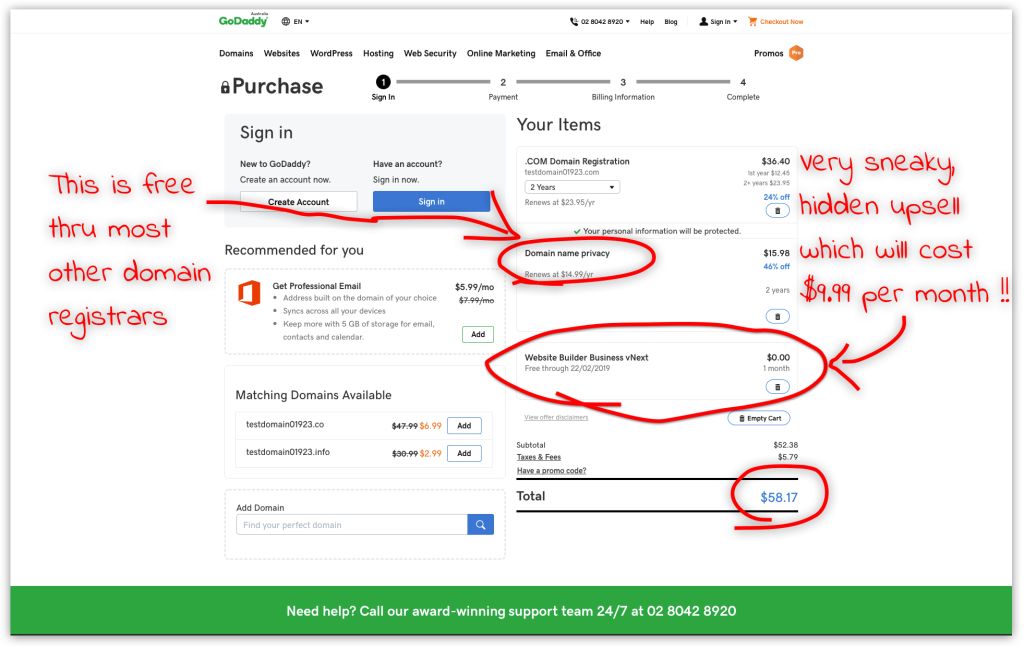 Namecheap.com ($10.58/year)
$10.58/year for Domain Renewal
$0/year for WhoIs Privacy
$0/year for Website Builder Tool (no sneaky hidden upsell)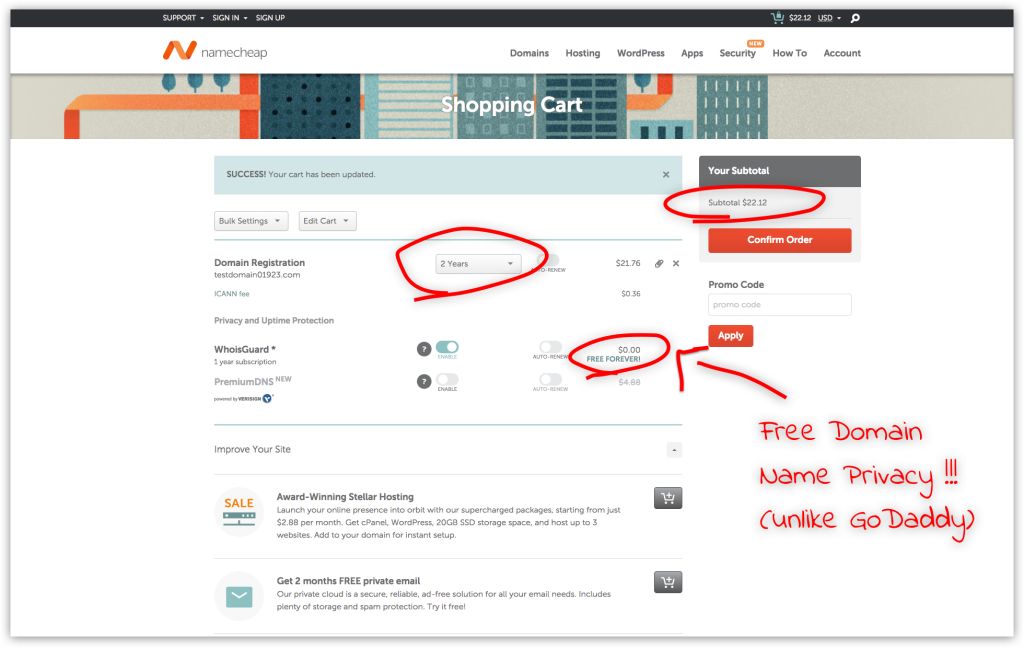 You see the difference? Next time you're looking for a domain, try the comparison yourself.
In this example, GoDaddy was a whopping 1,401% more expensive than Namecheap.com. Ridiculous.
GoDaddy makes people think that their domain sales are cheap, but in reality their more expensive and full of sneaky, automatic opt-in upsells.
#2: GoDaddy Gives Too Little Control
GoDaddy's server back end is difficult to use and limited in functionality.
Which basically means that as a developer, it takes me more time (which often means more expensive for clients) to complete tasks.
If I want to deliver results for my client, I need the flexibility and ease of use that an industry standard admin interface, like cPanel, provides.
Unfortunately, GoDaddy gives users a proprietary admin interface that is more interested in selling you more GoDaddy products than in giving you the tools you need.
#3: GoDaddy Hosting is Slow
In 2010, iThemes, one of the world's most significant WordPress theme development companies, blasted GoDaddy Hosting for "their terrible service and support".
Their blog is a perfect description of the disappointments and issues with GoDaddy Hosting. I couldn't say it better, so be sure to check it out the iThemes blog post in its entirety.
"The fact is that their hosting is poor, and that costs us and our customers time that could be better spent working on projects that make money or doing something more enjoyable than pulling our hair out."

– iThemes
#4 GoDaddy Has Been Inappropriate, Just A Few Too Many Times
If the technical explanations aren't enough to convince you, then the ethical reasons will surely make you want to avoid GoDaddy.
GoDaddy has notoriously published one of the most awkward, inappropriate Super Bowl Advertisements in the history of the planet.
Furthermore, they have published advertisements that have been overtly sexual in many ways, with AdAge.com labelling their technique as 'brash, boobs-first advertising'. [Reference 1]
And to cap it all off, in 2011, GoDaddy's CEO Bob Pearson posted a video online of him shooting an elephant. That's right, you read correctly.
The footage so graphic, that I'm not even going to link to it in this blog. Ridiculous behaviour.
What are some alternatives?
My preferred hosting provider / domain registrar include the following…
For the reasons I've outlined above, I implore you to avoid GoDaddy and instead aim to use any of the providers you see above.
Namecheap even offers a discount to GoDaddy users who transfer their domains away – to make their transparent, good value prices even cheaper. 
Just use the coupon code Switch2NC and you will get a year added to your domain for a discount.
Depending on your level of understanding, switching providers might also be a bit difficult. We help clients move away from GoDaddy to other platforms all the time.
So if you need help – feel free to simply send me a message. Would be happy to help.
Got any ideas for a blog topic you'd like to hear about? Send me a message with a suggestion.
Get in touch
So if you need help – feel free to simply send me a message!
Stone Digital is a web development and digital strategy firm based in Sydney, Australia with a simple goal: to solve tech problems.
Click here to explore our service and see how we can help you achieve your goal.